Federico Grasso Toro
Grasso Toro Digital Solutions
Federico Grasso Toro
Dr.-Ing Federico Grasso Toro, Electronics Engineer (2010) oriented to automation and robotics from UNSJ, Argentina; and the Ph.D. degree in Mechanical Engineering (2014) oriented to AI for GNSS-based Localization Systems from the TU-Braunschweig, Germany, in 2014. Since 2016 he works on metrology, in NMIs like PTB (Germany) and METAS (Switzerland), developing digitalisation projects, and he currently provides external consulting services for the digitalization of metrological services.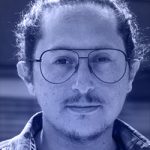 Redesign of metrological services towards the extension of traceability chain for industrial innovations and applications
The digitalisation of metrology entails the redesign of existing metrological services for the creation of new markets, by deploying innovative services in accordance with the added value features provided by these digital technologies. An easy introductory example is the calibration certificates and measurement reports, presenting a unique opportunity for the overall redesign of services at National Metrology Institutes (NMIs) and Calibration Laboratories levels.